OUR RECOMMENDED Johnson & Johnson PRODUCTS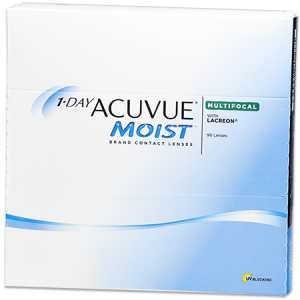 1-DAY ACUVUE® MOIST Multifocal
Product Overview 1-Day ACUVUE® MOIST MULTIFOCAL Contact Lenses are uniquely designed to provide crisp, clear, reliable vision at all distances enabling your presbyopic patients to continue to see distance, intermediate and near tasks. Patients can continue wearing contact lenses to do the things they love. #1 selling Daily Disposable Contact Lens Brand in the World. Blocks approximately ...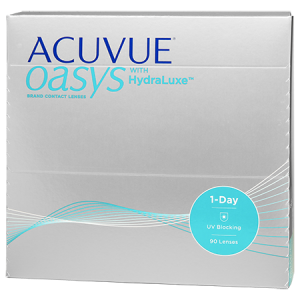 ACUVUE OASYS® 1-Day with HydraLuxe
ACUVUE OASYS® 1-DAY is designed with HydraLuxe™ Technology to help keep your eyes feeling comfortable throughout the demands of your day. This contact lens has tear-like properties that work with your natural tear film each day, providing all-day performance and excellent comfort, vision and handling. KEY FEATURES If your eyes feel tired from staring at digital devices or work ...